Love tea? Love it more in cellophane!
NatureFlex™ bags, now in bundles of 200.
Switch to No More Plastic Packaging.
...and help save our oceans.
Compostable gelato tubs with lids now available.
Biodegradable and compostable.
Biodegradable Packaging Solutions.
Shipping Australia Wide.
Custom designed packaging.
For environmentally responsible businesses.
Paper carry bags in all shapes and sizes.
Switch to a sustainable solution.
Packaging made from plants, not oil.
There's only one planet—there's no planet 'B'.
Over 1,000 plastic-free products available.
Shipping Australia wide.
Our Mission
To help our customers find the most plastic-free packaging solutions for their business…and eliminate single-use plastic!
View range and upcoming products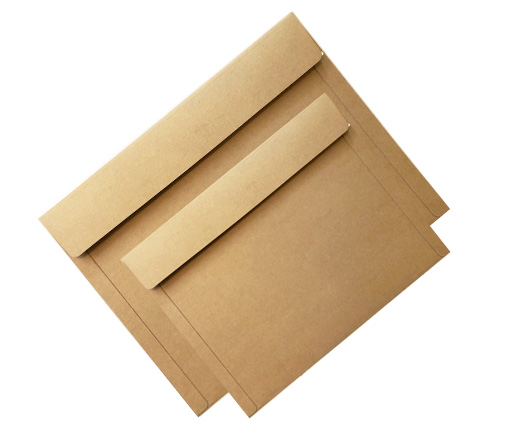 ComPOST Pack Courier Bags

We are wholesale suppliers of biodegradable and compostable packaging solutions created from FSC sourced papers, and bioplastics. We help our customers find viable non-plastic solutions for their businesses. We also provide FAST turnaround on printing and branding of your packaging.
All our products are given a bio rating for 'end of life' applications. All our products can either be processed in commercial composting facilities, or at home in conventional composters, or be recycled.
Our products are made using less carbon emissions, creating a cleaner, happier, more sustainable planet for all.
Why you should stop using single-use plastic packaging.
Most people are fast becoming aware that plastic is becoming a massive global problem. The main problem with plastic—besides there being so much of it—is that it doesn't biodegrade. No natural process can break it down. Plastic-based single-use packaging is filling our oceans, rivers, waterways and landfill so fast that we are now literally drowning in it. In Australia, Councils once sent our recyclables offshore for processing, but due to a number of reasons, that is no longer the case, and most of our recyclable waste is now going into landfill.
So what's the solution?
At No More Plastic Packaging, we believe that for long term sustainable change, we really need to reduce the production and use of plastics derived from oil, and make sustainability the priority. We offer a packaging range derived from alternative sources, such as FSC sourced papers and bioplastics such as PLA (poly-lactic-acid), a derivative of corn-starch instead of conventional oil-based plastics. All our products can be either biodegraded, recycled, or composted at either industrial composting facilities, or using home-based composting systems and all our products are listed with a bio-rating, to inform you of end-of life options for the products you are buying. Be the change you want to see, and switch to No More Plastic Packaging.
Shop now
Plastic straws, plastic bags and cigarette butts suck!
Plastic straws, cigarette butts and plastic bags of all kinds are the number one plastic waste items found in oceans, rivers and waterways. They do untold harm to sea creatures and are responsible for the deaths of thousands of whales, dolphins and sea birds. It is now a well-known fact that by 2030, at the current rate, there will be more plastic in the ocean than fish. And that sucks! Cigarette butts are made of cellulose acetate (a kind of plastic). It can't be recycled. It's extremely slow to degrade, ranging from 2 months to 8 years to biodegrade. It undergoes chemical changes as it decomposes. It leaches toxic chemicals into the environment when it comes in contact with water. It is harmful to both humans and animals. Say NO to plastic straws, plastic bags and cigarette butts!